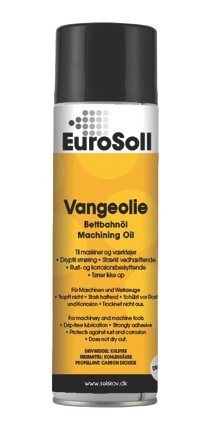 Slideway lubricant is used to lubricate machines and tools. The product is highly adhesive and protects against rust and corrosion.
Product description:
Slideway lubricant has been specially developed for lubricating and protecting tools, machines, side members, chains, gears, etc. The product reduces starting friction so that "stick slip" is avoided. This ensures maximum precision in the machines.
EuroSoll uses carbon dioxide as the propellant in its spray canisters. Using carbon dioxide makes the products safer for the user and means that the majority of our products do not have a compulsory labelling requirement. The raw materials are environmentally friendly and have a high flash point.